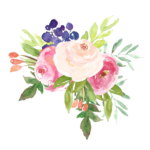 Venues
These local venues are full of character and interest that would be a perfect backdrop for your wedding or reception. Whether you love rustic, vintage, rustic meets elegance, garden, barn, wine country, romantic, or grandma's glam, these venues are full of decorating possibilities!
Brookside Farms, Louisville Ohio
Pine View Acres, Massillon Ohio
RiverCrest Farm, Dover Ohio
Skyland Pines, Canton Ohio
Varian Orchards, East Canton Ohio
Water's Edge, Louisville Ohio
Photography
These photographers go above and beyond to make sure the images of your day are perfectly captured for a lifetime of beautiful memories.
Loren Jackson Photography
Lyssa Ann Portraits
Ellie Jays Photography
Specialties
Bouquet art-a lovely hand-painted sketch of your bridal bouquet. Make your flowers last forever.