The Unveiled show at Glenmoor Country Club was the best event of this type that I have ever seen. Glenmoor Weddings coordinator Abbey Sampson is a dream to work with and she nailed every detail of this event. The Garden by the Gate floral design was thrilled to present our wedding flowers in the gothic architecture of the Great Hall. Brides attending each received an awesome swag bag and there were fabulous passed hor's de oeuvres, a magnificent cheese and fruit display, and the bar was open!
In planning our wedding flower display, we tried to come up with something that would draw the eye and showcase some of the newest trends in wedding floral design. We based our table with a champagne-sequined table runner then we ran crystal candle holders with pink tapers down the center. A large centerpiece in a gold compote dominated the center of the table. The compote vase is extremely popular for weddings right now. It has some advantages of a tall arrangement but doesn't tower over the guests or interrupt sightlines. Flowers used were the White O'Hara garden rose, which has a touch of blush, Pink O'Hara garden roses, white Blizzard roses, white hydrangeas, pink and burgundy ranunculus, blush anemone, and silver dollar eucalyptus.
We showed two bridal bouquets, a large bouquet in blush and pink, using the flowers above and a bouquet that included all the flowers above and hot pink Topaz roses. We also brought a bridesmaid's bouquet of white Blizzard roses and purple Berry Scoop Scabiosa.
Visitors to our booth each received a flower-shaped lollipop to remind them of us. We had a great time meeting all the brides, moms, aunts, fiances, and friends and learning all about their upcoming weddings. We also enjoyed some valuable networking with the other vendors and picking up a few tips as well. When wedding vendors work together and support each other we all benefit, and so do our clients through better service. Amazing photos of our booth were sent over from Sabrina Hall Photography, thank you so much!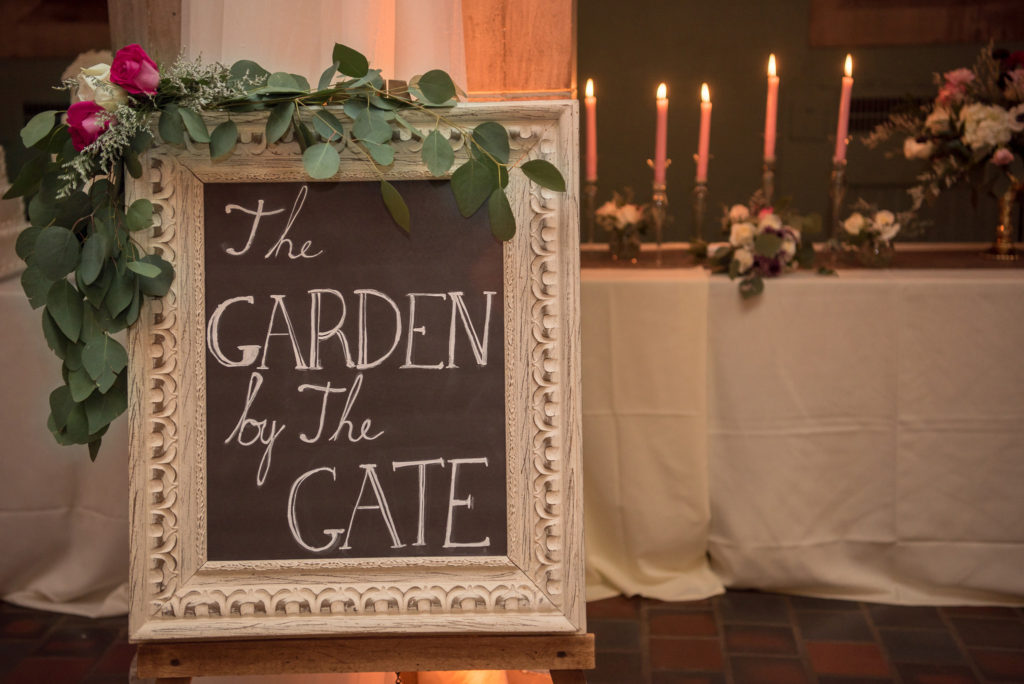 Let us show you how we can transform your wedding day vision into reality with flowers and event design customized for you. Just fill out our Wedding Inquiry Form to get started or email us at [email protected]