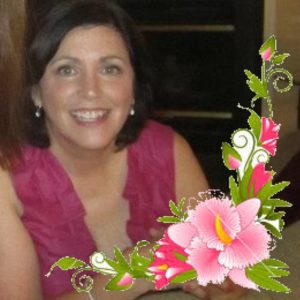 Hi, everyone! I'm super excited to share some news with all of you! I'm going back to school, flower school that is! As owner and lead designer at Garden by the Gate Floral Design, I am committed to offering the highest quality, on-trend floral design possible. To keep up with current floral design trends and hone my skills, I am currently studying with the Floral Design Institute to become a Certified Wedding Floral Specialist. As I learn, I'll be sharing some of the newest wedding flower designs with you in future blog posts, so keep following Garden by the Gate.
I decided to invest in further education because fashions in wedding flower design are constantly changing, just like clothing, home decor, and everything else we use every day. Many of the same influences are at play in changing wedding flower trends as in other consumer goods. Factors affecting fashion trends include:
Color forecasts from industry leaders such as Pantone
Celebrities
The economy
and many other national and world events. In addition, leading floral designers around the world are constantly coming up with new products and techniques to make wedding flower designs better, fresher, and more exciting.
Check out some of my earlier blog posts for more on color forecasts (Wedding in Pantone's Color of the Year), celebrity weddings (Royal Wedding Trends), and saving money on wedding flowers (How to DIY Your Wedding Flowers or Tips on Saving Money on your Wedding Flowers).
To find out how you can engage Garden by the Gate Floral Design to have chic, on-trend flowers for YOUR wedding, just click here:

Work with Us